Baeksong Medical Foundation,Good Morning Hospital

"Good Hospital, Happy Morning"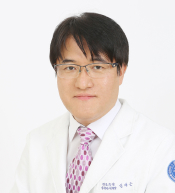 Good Morning Hospital (GMH), a subsidiary of Baeksong Medical Foundation, located in Pyeongtaek, Gyeonggi-do, provides excellent medical services as a major hospital in southern area of Gyeonggi-do. GMH provides more than twenty medical treatment services. We have specialized medical centers, more than 400 beds, about fifty medical specialized doctors, about 470 medical staffs, and top-class medical facilities. GMH has been trying to be an advanced medical and health service center for local community with warm heart.

GMH opened industrial health service, specialized health checking service, local emergency center approved by Gyeonggi -do (recognized as 2008 excellent ER center by Ministry of Health & Welfare) and Cardio Vascular center to provide highly qualified medical service for employees in local industrial factories and small-medium companies. In addition, all employees are trying to keep close relationship with local communities by joining the Red Cross and participating in various service activities.

patient-oriented medical service environment, advanced medical skills
and specialized medical treatment service

Gyeonggi-do has been trying to be an economic hub in East Northern Asia by globalization and actively involved in supporting foreign investment companies. Among many cities in Gyeonggi-do, Pyeongtaek is a hub city of globalization through Pacific-Asia. There are so many local industrial complexes and a number of foreign investment companies. To provide excellent medical services to foreign employees in local communities, the International Center for Foreigners (ICF) was opened in 2008, which is supported by Gyeonggi-do and Pyeongtaek. At our ICF, specialized staffs with fluent English skill and medical knowledge are always there to support foreign patients so that they are able to get more convenient medical services without language barriers.

As a partner of foreign investment companies and American military bases, we will do our best to improve the quality of medical services and provide advanced medical services for foreign patients. We are very proud to serve you.
Thank you very much.

Sim, Daegeun M.D.
Chief Director of Good Morning Hospital, Baek Song Medical Foundation